Author
: Walter Dean Myers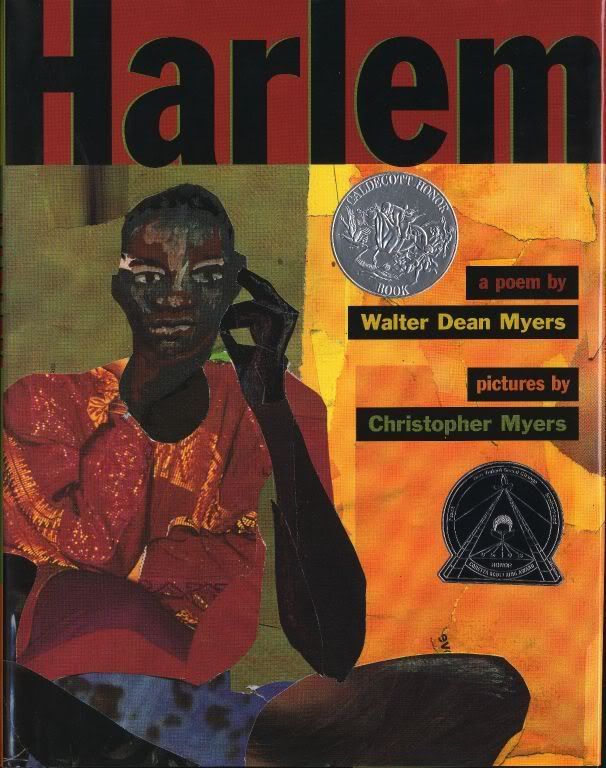 Illustrator
: Christopher Myers
Publisher
:
Scholastic
Publication Date
: 1997
Awards
: Caldecott Award Honor
Genre
: Picture Book
Audience
: Gr. 3+
Overview
: As the title shows, this book is primarily a tribute to Harlem. Walter Dean Myers and his son, Christopher, combined to make a very excellent book. With an absolutely touching poem, to a sort of jazz rhythm.
Activity
: Have children pick an inspiring or important verse of the poem to discuss. They should record why this specific section was chosen and how it strengthened/weakened or generally affected the overall mood of the story.
Reviewed by
: Andrew Generazio