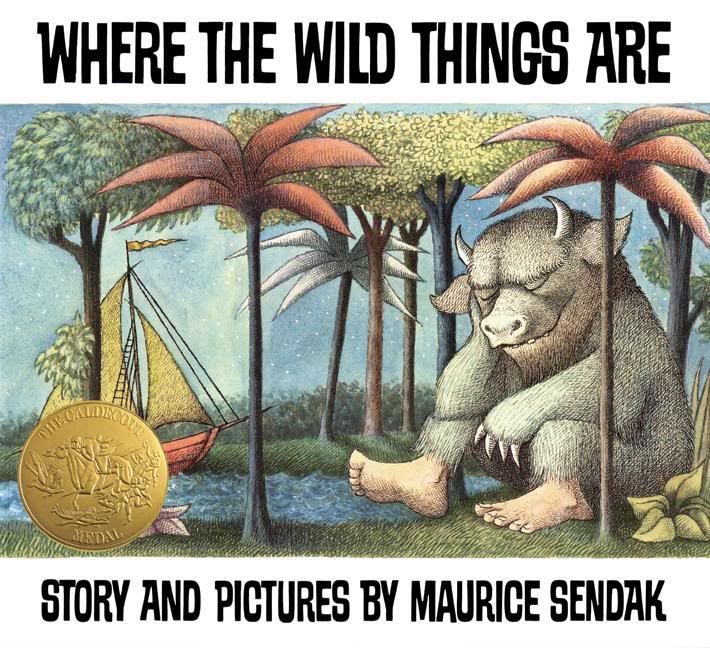 Author/Illustrator:
Maurice Sendak
Publisher:
Harper Trophy
Publication Date:
1963
Awards:
Caldecott Medal
Genre:
Fiction - picture book
Audience:
Gr. Pre-K+
Overview:
Max becomes very angry when his mother calls him a wild thing due to his behavior. He yells back at her saying he will eat her up, and because of this he is sent to his room. While in his room, Max's imagination takes off and he transported around the world to the Land of the Wild Things where he is made their king. But even though he is king he misses the people he loves. So Max says good bye to the Wild Things and travels back to the world he lives in to eat dinner waiting for him still hot in his room.
Activity:
Students can make a drawing of what they think the Land of the Wild Things looks like. Then they can invent a place of their own they could travel to if they were ever in trouble. Include pictures of the types of creatures that would be living in their land.
Reviewer's Name:
Nikki Palmer