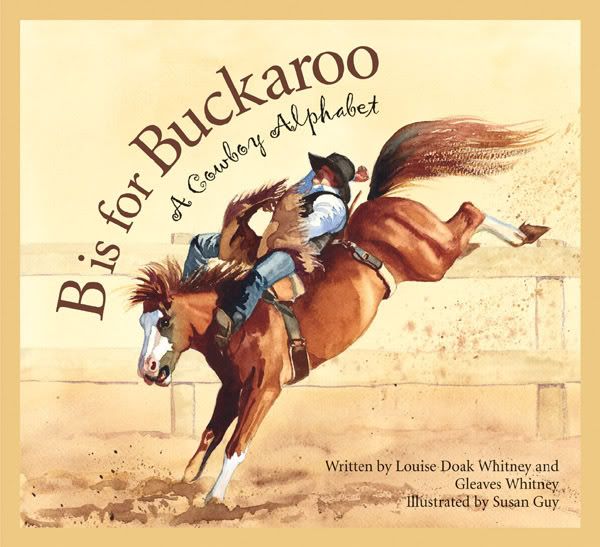 Author:
Louise Doak Whitney & Gleaves Whitney
Illustrator:
Susan Guy
Publisher:
Sleeping Bear Press
Publication Date:
2003
Genre:
Concept Book
Audience:
Gr. K-3
Overview:
This is an ABC book that takes the alphabet to a higher level. It's great vocabulary. There are some Spanish to English translations, and history, as well as some information on cowboys and the Wild West. This can be useful at any elementary age.
Activity:
I would have the students create their own alphabet books using a topic they are interested in. That way they can use their own knowledge on the subject, as well as seek out new information for letters they don't have a word for already in their minds.
Reviewer's Name:
Sarah Pierson