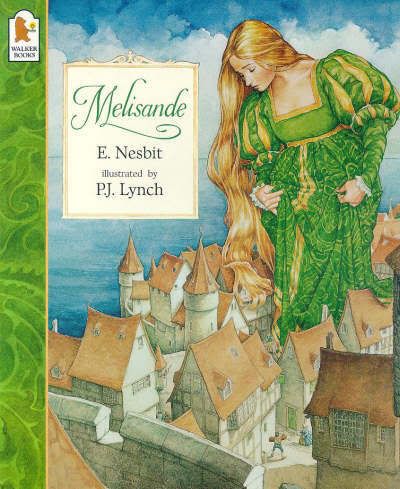 Author:
E. Nesbit
Illustrator:
P. J. Lynch
Publisher:
Harcourt Brace Jovanovich
Publication Date:
1989
Genre:
Fairy tale
Audience:
Gr. 4+
Overview:
E. Nesbit shot to the top of my favorite authors list after I read this book. Harry Potter author J.K. Rowling has said repeatedly that Nesbit is the children's author with whom she most identifies, and Nesbit's sharp sense of humor and logical brand of magic very closely resemble Rowling's own. In fact, I had a hard time convincing myself after the first few pages that this story was written roughly a half-century before J.K. Rowling was born; perhaps she is E. Nesbit's literary reincarnation.
The story is about a princess who, thanks to a curse from an evil fairy, grows up bald. When she is older she wishes for beautiful golden hair a yard long, that grows an inch every day and grows twice as fast when cut. A charming fairy tale and a fine lesson in the magic of exponential growth,
Melisande
is the perfect thing to read while waiting for
Deathly Hallows
to come out.
Reviewer's Name:
Preety Sidhu