Author:
Janice May Udry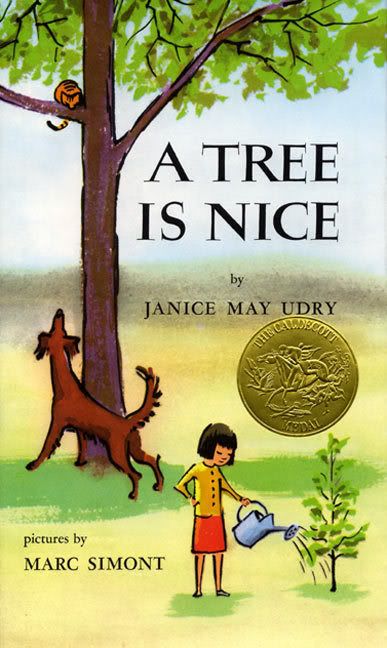 Illustrator:
Marc Simont
Publisher:
HarperCollins
Publication Date:
1956
Awards:
Caldecott Honor
Genre:
Nonfiction picture book
Audience:
Gr. Pre-K+
Overview:
This story shows how important trees are to us and how we should appreciate them. Even giving back, at the end of the story the boy plants a tree you watch it grow for years and are proud.
Activity:
As a class plant a tree outside on school grounds. Put a plaque there saying that your class planted it.
Reviewer's Name:
Jennifer Gilrain