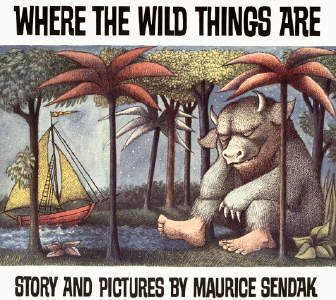 Author/ Illustrator:
Maurice Sendak
Publisher:
Harper and Row
Publication Date:
1963
Awards:
Caldecott Honor
Genre:
Fiction picture book
Audience:
Gr. pre-K-3
Overview:
Max, angry with his mother, acts out in a way of imagination. He becomes 'King' of the jungle and returns when he is hungry. The story relates to children wrestling with their emotions.
Activity:
Have students make masks of an animal they would be, and talk about how they feel when they are in a similar situation with their parents.
Reviewer's Name:
Jennifer Gilrain